Company
Exploiting our traditional technique of Takaoka Lacquerware which has been cultivated since our inauguration in 1892, we have been dedicating to design products matching modern life. We also develop our products always keeping in mind to put ourselves in the customer's shoes. Ordering custom-made is available to be bought from one product. Please feel free to contact us if you need any further information.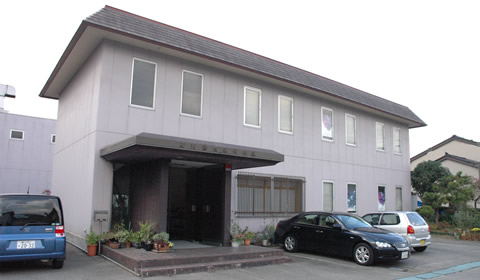 Head office
Access Map
Company Infomation
About
Amanoshikki Co., Ltd.
Our Chief Executive
Takahisa Amano
Location
245 Haoka,Takaoka-shi,Toyama,933-0958,JAPAN
Phone +81-766-23-2151 / FAX +81-766-25-6150
Capital
10,000,000 yen
The number of employees
7 persons
Work content
Manufacture and sale of lacquer ware
In addition, contingent business
Office Hour
Open: Monday to Friday 9:00 a.m to 5:00 p.m
Close: Saturday, Sunday, national holidays, summer holiday, and New Year's holiday
Company History
Our company was established with 10,000,000 yen in 1892 by Tatsujiro Amano as Amano Tatsujiro Store Co., Ltd. In 1971 it was incorporated as Amano lacquerware Co., Ltd. Now we have six employees to manufacture and sale of lacquerware and work on any business associated with the above.